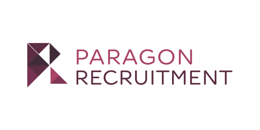 Stephanie Richardson
Consulting Director – HR & Recruitment
With over 15 years' experience in the HR industry, I am the founder and Consulting Director of Paragon Recruitment. In a world where consultancies charge too much for one-size-fits-all recruitment advice.  I dreamed of being able to offer intelligent, bespoke HR solutions – and without breaking the bank!  I recently made that dream a reality when I  opened the doors at Paragon for the first time.
During my career, My hands-on approach has seen me place candidates all over the world. My diverse experience spans a range of industries and market sectors.
I have recruited successfully for multi-disciplinary teams – and on large, life-changing projects.

I am professional but come with high energy, an uplifting passion for recruitment,  and I treat candidates and clients with the same trademark professionalism.  I regard thorough communication with my clients, honesty, integrity and a transparent work style as the keys to my success.

When I recruit for you, I consider myself as the face of your brand. I remain conscious of the presentation I must uphold to mirror the values, ethics and brand message of your business.
Relax – you're in good hands.